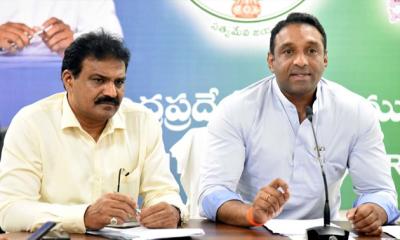 Unlike Chandrababu Naidu, AP CM YS Jagan Mohan Reddy is wisely avoiding a confrontation with the Central Government. He is trying to address contentious issues with a give-and-take approach.  Realising that things could slip out of hand and the overall investment atmosphere would be ruined, YS Jagan, it appears, has decided to have a rethink on power purchase agreements. His minister Gowtham Reddy's statement on Tuesday that the government only wants to have negotiations with the power vendors and not cancel their PPAs, indicates this change.
The Central government has vehemently opposed the cancellation of the PPAs. Even Japanese investors have raised objections to the cancellation of the PPAs. Already some of the power companies that had entered into the PPAs have approached the court. Even Cibil rating agency has expressed reservations over Jagan's decision.
So, Jagan wisely decided to mellow down and ensure that there is no friction. Hence his minister Gowtham Reddy came up with the statement. Keeping state's interests and long time goals in mind, he has decided to soften the stand.