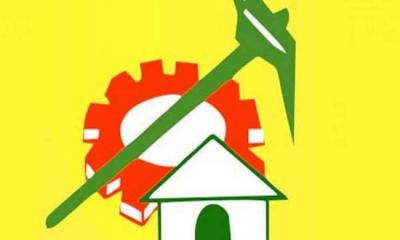 Donations are so crucial for the smooth functioning of a political party. Party Leaders, Workers, Industrialists and Supporters contribute as much as they can. In the financial year 2018-19, Telugu Desam received Rs 26.17 crore donation.
TDP Chief Secretary N Narsi Reddy informed Chief Election Commission about the donations received by the party. Details of those who contributed over Rs 20,000 each were submitted to the EC. As much as Rs 25 crore was donated by Prudent Election Trust. Current YCP Ongole MP Magunta Sreenivasulu Reddy and Narsapuram MP Raghurama Krishnam Raju donated Rs 25 lakh and Rs 20 lakh respectively.
TDP Leaders Kambhampati Rammohan Rao, Ex-MLAs Burgupally Sesha Rao and Senior Leader Narendra Varma Raju offered Rs 5 lakh each. YCP Leaders Shaik Noorjahan and Butta Renuka who were in TDP sometime ago contributed Rs 4.20 lakh and Rs 1 lakh respectively. Former Union Minister Ashok Gajapathi Raju donated Rs 3 lakh to the party. Altogether, 56 People had offered donations exceeding Rs 20,000.
Election Commission declared the donations received by Five Political Parties in the financial year 2018-19. Tamil Nadu's AIADMK hasn't accepted a single rupee as donation. While Shiromani Akali Dal and INLD received Rs 1.75 crore each, Maharastra's Navnirman Sena managed to get only Rs 79 lakh.