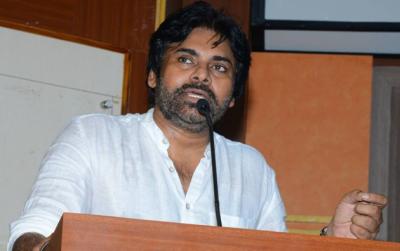 Baahubali films have become an address for Telugu Cinema globally. Many respect South Indian Cinema because of Baahubali and the kind of success it achieved.
Pawan Kalyan never talked about the film or its success in years. But he mentioned it in his recent public event appearance.
Telakapalli Ravi, the senior editor and supporter of JanaSena, wrote a book about films, "Mana Cinemalu- Anubhavalu, Charitra, Parinamam" (Our Films - Experiences, History, Result). For the inauguration of the book, Pawan Kalyan and Paruchuri Gopalakrishna attended as chief guests.
Their Pawan said, "I like Telugu literature and feel the depth of the stories in our literature hasn't been explored yet.
We need people to read more books and grab their novelty. I know why my Johnny failed as I gave more importance to commercial values than the story.
Once people understand how to not lose their story and its novelty, films will address social elements even better. We can make better and bigger films than Baahubali.
Indian film industry will look at Telugu Cinema as the ideal film platform if we explore our literature. I think only Paruchuri brothers could write social elements with commercial values on screen in Telugu.
I hope new generation will learn to appreciate our literature and explore it more!"