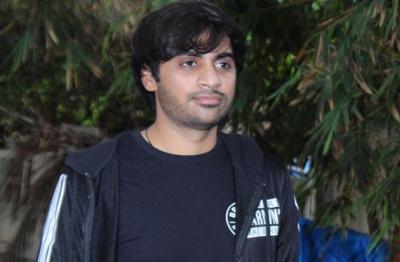 Sujeeth Sign prefers to be silent than talk about his films in press before release. He said that during Run Raaja Run and he is maintaining little exposure before his second film, Saaho release too.
He hasn't given many interviews to different media outlets and has been very careful in how people perceive him from time to time.
He in a recent interview said that even his mother won't accept a comparison with SS Rajamouli and him. He said, "My mother will ask me come on to the ground and see reality, if I talk about myself in comparison to SS Rajamouli!"
He continued, "I am just a novice in front of him and I will always remain his big admirer. I can't be compared to him just because I am making a film with Prabhas garu, immediately after Baahubali.
I am still learning and I will always remain to learn from each film. For me, UV Creations - Vamsi and Pramod garu are like biggest best friends that anyone can ask.
They encouraged me without looking at my age or experience, believing in my ideas and talent. I will always be thankful to them for producing Run Raaja Run and giving me such a huge film like Saaho.
After them, I will thankful to Prabhas garu for the opportunity. He is the most dedicated actor and I can't praise him enough to describe how calming he was on sets and helpful.
 I wish this movie to be a grand success for him, my producers and my mother. She is praying for success like no one else would. I can understand fans comparison but it will be unfair to SS Rajamouli garu, to compare me with him!"