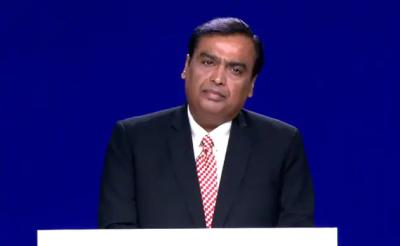 Mukesh Ambani announced much-awaited Jio Fiber Service at the 42nd AGM of Reliance Industries on Monday. He declared 15 million people from 1,600 towns has already expressed their willingness to use this new service even before the launch. This is going to be a game changer just alike Reliance Jio.
Under Jio Giga Fiber, You can avail Lifetime Free Voice Calls from landline phones, High-speed Broadband, High-Definition TV and DTH Services. Commercial Operations of Jio Fiber begins from September 5th, which is the 3rd anniversary of Reliance Jio.
While the cheapest broadband plan (Rs 700 per month) provides speed up to 100Mbps, Top-end plan include services such as High-Speed Internet, Jio HomeTV and Jio loT.
Those who subscribe to Jio Forever Plans will be receiving HD or 4K LED TV and 4K Set-Top Box for free. Customers of Premium Plans can watch movies from their home on the release day itself from Mid-2020.
A Plan facilitating Unlimited International Calls to US and Canada from Jio Landline was priced at Rs 500 per Month.