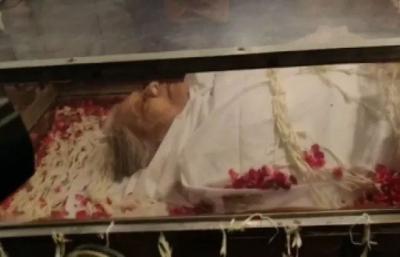 3-Time Delhi Chief Minister Sheila Dikshit led by example even after her death. As per her wish, CNG Cremation was done with full state honours at Nigambodh Ghat in Delhi. Sonia Gandhi, Amit Shah, Congress Leaders and Workers attended the funeral.
Inspite of rising pollution levels, Most of the Delhites prefer traditional method of cremation. Sheila Dikshit showed the right way by opting for CNG Method which is inexpensive and causes less pollution due to the environmental friendly approach.
CNG Cremation costs anywhere around Rs 500. Whereas, Most People doesn't prefer it assuming its against the Hindu Traditions. That's how much Pandits has been influencing the public.
Setting up a CNG Crematorium costed lakhs but they weren't used much. People prefer wood to cremate the bodies of their closed ones. That is why CNG Cylinders aren't kept in stock. While CNG Cremation could turn the body into ash within an hour, Cremation using wood could take close to 10 hours. It's high time people think about the future generations who has to bear the consequences of rising pollution levels.