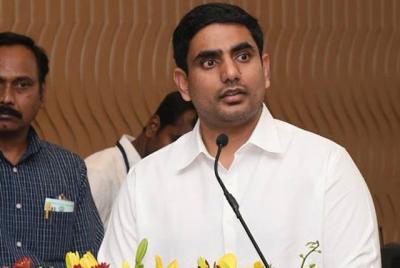 Vijay Sai Reddy shot back at Nara Lokesh while responding over the bad propaganda of TDP on the YCP Government. He opined, 'As per Psychology, Individuals having 'Cognitive Bias' assume they knew everything and those who oppose them knew nothing. Nara Lokesh is suffering from Dunning-Kruger Effect because his Father was in power for a long period and he is his only Son'.
The Rajya Sabha MP declared World Bank has withdraw Rs 3,500 crore funding upon reaching a conclusion that Amaravati is a huge scam. He went on to say, 'During the inspection, World Back came to know that it's a massive scam based on irregularities such as issuing tenders worth Rs 1,872 crore for 92 km road even before the sanction of funding'.
YCP General Secretary alleged TDP Government destroyed the Government Institutions and encourage Private Firms for the sake of commissions. He told Dairies, Educational Institutions, RTC, APGENCO and Discoms are on verge of collapse due to the previous government.
Vijay Sai Reddy opined Chandrababu Naidu and Lokesh rightly deserves noble price offered for thieves. He ridiculed Babu for saying Lingamaneni Estate should be touched only after demolishing rest of the illegal constructions in the state.