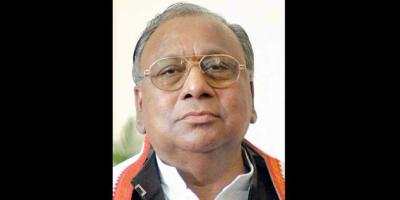 The negativity on Bigg Boss 3 continues to increase day-by-day. The other day, OU Student Leaders were arrested for protesting at Nagarjuna's residence. Today, Congress Leader V Hanumantha Rao opined such a Reality Show can't be allowed in the Telugu States.
V Hanumanta Rao: 'Nagarjuna garu has done good films. I had watched his Annamayya and Sri Ramadasu. What for this Bigg Boss? Is it right to insult/harass Women? How did police offer permission to such a show even after Journalist Swetha Reddy lodged a complaint? Nagarjuna...this isn't the right way...you have got a good reputation. Does only Money, Ratings and Advertisements matter for you? These kind of shows has been destroying Telangana Culture. Ours isn't a foreign culture, but traditional culture. On one side we see Telangana Women celebrating Bonalu, On the other side we have been made to watch Bigg Boss in which Women are ill-treated. I appeal State Government and the Police Department to stop Bigg Boss 3 which gonna begin Tonight'.
In the past, V Hanumantha Rao made a hue & cry over lip locks in 'Arjun Reddy'. The comments of this Senior Politician eventually took the buzz around the flick to the next level and fetched a huge success. Will VH targeting Bigg Boss boost the TRPs of the show?