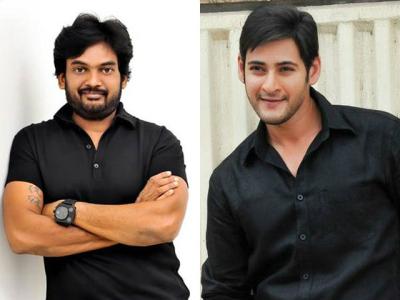 Puri Jagannath seems to be hurt that every hero stopped trusting him and are not even listening to his stories. He said he admires Balakrishna for not giving importance to box office success and then took a dig at Mahesh saying that he will only give chances to people who have success.
Well, Puri went on to say that he loves fans of Mahesh as they respect him for Pokiri and Business Man but he has a character to accept the offer after giving a hit, if Mahesh again calls him.
Mahesh and Puri Jagannath had a cold war as Puri announced Jana Gana Mana and Mahesh did not give him dates for years. This made Puri say that he can't wait for actors years together and his time is also precious, previously.
Now, Mahesh is asking script from any director who wants to make a film with him and Anil Ravipudi could satisfy him with narration in just two months while Sukumar took one year and did not come up with full script. Hence, Sukumar's project too got cancelled even after being scheduled to start from July this year.
Some fans of Mahesh are silent on Puri comments and they say that the director might have put it across, harshly but there is truth in that. Others who countered, Pawan Kalyan fans calling Trivikram Srinivas as Guruji with giving the same name to Puri are hurt by his comments.
They are asking how come Puri forgot that before Mahesh films - Pokiri and Business Man,  he was in flops. Puri did make a comeback each time after three flops.
Before Jana Gana Mana announcement too he made Jyothi Lakshmi, Loafer, Rogue kind of films and before Ismart Shankar release, nobody thought it would be a hit too. The movie is still being panned by some section of the audiences but it is a commercial success for sure.
Puri Jagannath fans are saying that their favorite director has a "character" and his words just reflect that. The debate is still going on with passion.
We can only say one thing, today Mahesh's film costs not just crores but families future. His Spyder, Brahmostavam losses have ended some exhibitors careers. So, him asking for quality and script before signing a film is welcome change as he used to go ahead with intuition before.
Puri Jagannath might have given a commercial success today and has many fans due to his previous films, but he is still as unreliable as ever.
Any director and actor need each other. In this case, it seems like one's ego is hurt badly and other is being highly calculative. Mahesh can always find new directors and Puri can always find new actors, fans need to understand this and end the topic here!