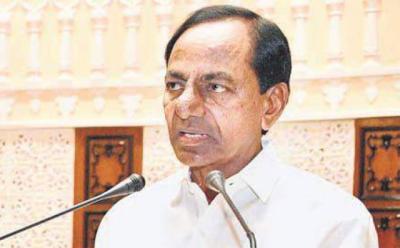 Telangana CM KCR himself has introduced the new Municipal Act in the state assembly on Friday. Speaking on the occasion, he said tough acts were needed to bring succour to the people. He said every word of this bill was written by him. He further said that the Government would soon bring the new revenue act.
In his speech he said there was unbridled corruption among the VROs. He quipped that the VROs were capable of alienating his lands to either Etela Rajender or Mahmood Ali, his ministerial colleagues, at the swish of their pen. He said they can turn three acres into five acres anch is wagging five into three. Instead of the dog wagging the tail, it's the tail wagging the dog.  He also castigated the revenue employees for threatening to launch an agitation against the propsed changes to the act.
As he gave the example of the tail wagging the dogs led to peel of laughter in the house. As a remarkable example of KCR's way with the words, even diehard opponents extended support to the new municipal act after his speech.