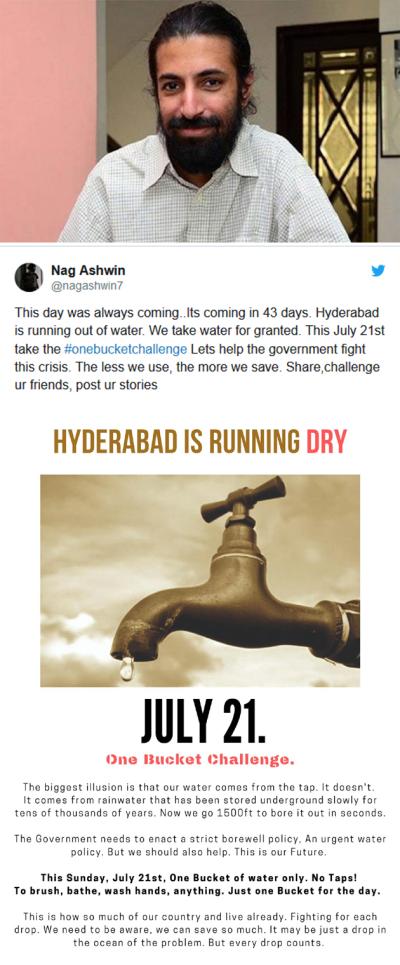 All the Metro Cities in the country have been facing water crisis. This is happening because of lack of awareness on Rain Water Harvesting and due to the conversion of Water Bodies in the Cities into concrete jungles. Groundwater Levels decreased drastically over the years and people of Chennai has been already feeling the impact of it.
Now, Celebrities have been doing their bit to make People realise the importance of rain water harvesting. Stating that Hyderabad is running out of water within 43 days, Director Nag Ashwin of 'Mahanati' fame appealed public to take the #OneBucketChallenge on July 21st. 'Let's help the Government fight the crisis. The less we use, the more we save. This Sunday, July 21st, One Bucket of Water only. No Tapsl to brush, bathe, wash hands, anything. Just one Bucket for the day,' he appealed.
Nag Ashwin opined Government needs to enact a strict borewell policy and water policy to address the situation. He also stresses the importance of people cooperating with the government by doing their bit. 'We need to be aware, we can save so much. It may be just a drop in the ocean of the problem but every drop counts,' says the Filmmaker.