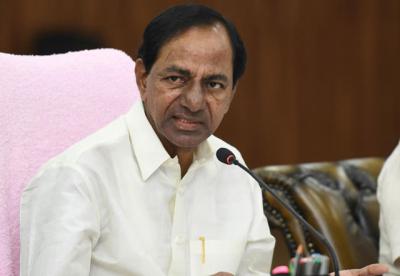 If the present secretariat complex is demolished, where will the CM's office be? Never mind if KCR is not visiting the CM's office in the secretariat for Vaastu reasons, there is considerable staff and various departments attached to the CM that work from the secretariat's C Block, where the CM's office is located. So, there has to be a CM's office somewhere else.
If sources are to be believed, the CM's office would be temporarily located in the Metro Rail office in Begumpet. This four-storeyed builing will function as the CM's office. While one floor would be left for the Metro rail department, the other three will be used by the CM's office. The Government will pay the rental for using the Metro rail premises. Sources in the Metro rail have confirmed this and said that there was a proposal from the state government.
Meanwhile, there are indications that the chief secretary's office would be shifted to the Burgula Ramakrishna Rao Bhavan, which is close to the Telugu Talli Flyover near Saifabad. These offices will function till the new secretariat is constructed.