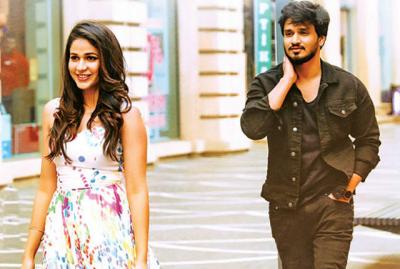 We got the new updates that Sharwanand's Ranarangam is going to release on 15th August and Evaru is also releasing on the same date.
Saaho team did not confirm the postponement but the news seems to be obvious and they might confirm in a day or two, that movie will release on 30th August or someday before 2nd week of September.
Nani's Gentleman team haven't moved ahead or postponed their date but for Saaho, they might give up on their date as theatres will prefer Saaho even on short notice.
Nani and others need not panic looking at Saaho, as they can afford to change the date and lose some money but still recover, as their markets are settled.
Even though Nikhil Siddhartha, seemed to have settled for a 15 crores market easily with Ekkadikipothav Chinnavada, his next films did not live up to that. Kirrak Party failed big time and his Arjun Suravaram is stuck with distributors after VFX related delay in April.
Now, the movie team were thinking about September first week or August release but Saaho postponement seems to have opened a door and also closed it. From 26th July, all films from TFI have recognisable heroes and production costs till October - Dasara period.
Movie that was supposed to release in December last year got dragged on and on till July and now, there is no clarity on release date yet. What are producers thinking? We hope we had answers for that!