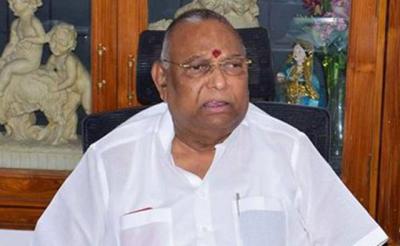 BJP National Chief Secretary Ram Madhav went all the way to the house of former MP Rayapati Sambasiva Rao to invite him into the party. This is part of the strategy to strengthen BJP in AP by the time of 2024 Elections.
As per media reports, Rayapati conveyed to Ram Madhav that he would be reaching Delhi within 2 days to hold further discussions. After this meeting, Rayapati met Chandrababu Naidu to inform him about the issues he gonna face by rejected BJP's offer.
Rayapati Sambasiva Rao have a strong cadre across Guntur District. That is why he was able to get elected as MP in five elections (4 Times on Congress Ticket from Guntur, Once on TDP Ticket from Narsaraopeta) and even served as a Rajya Sabha MP for a term. He, however, had to face defeat in 2019 Elections due to the YCP Wave.
Chances of Rayapati continuing in Telugu Desam looks bleak as of now. Just alike other TDP Leaders such as Sujana Chowdary, CM Ramesh and TG Venkatesh, He could be joining BJP to be in a safe zone until 2024.