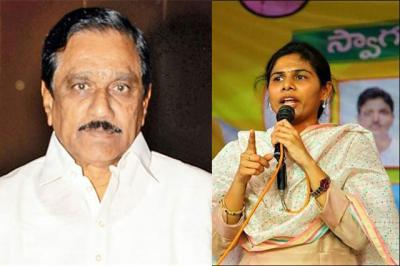 Kurnool has always been a strong citadel of the Telugu Desam Party. All along, the TDP showed is strength and won most seats from the district. TG family, KE family and Bhuma family largely stayed with the TDP and offered the district on a platter to the TDP. But, if the latest developments are any indication, this may be a thing of past soon. In 2014 elections, the TDP and the YSRCP shared honours equally. In 2019, the TDP has been washed out. Giants from KE family, Bhuma family and TG family have all lost and lost badly. Now, all these politically powerful families are definitely moving out of the TDP. This means the party is set to be emptied and will soon pass into history.
If sources are to be believed, the mighty KE family, which has always stood by the TDP, is looking to join the BJP. The younger generation KE family members are all ready to join the BJP. They are waiting for the nod from the family patriarch KE Krishna Murthy. Ditto with former minister Bhuma Akhilapriya. After a humiliating defeat, she tried to go back to the YSRCP, but found herself unwelcomed. So, she too is planning to join the BJP for her political future. Adoni TDP incharge Meenakshi Naidu  and Alur party incharge Veerbhadra Goud are also in talks with the BjP leaders. Sources say, TG Venkatesh, who has already joined the BJP, is holding talks with these leaders.  It is only a matter of time before all these key political families take the plunge into the BJP.
If that happens, the TDP will not be left with any leader or cadre of substance. The party would soon lapse into oblivion in Kurnool district.