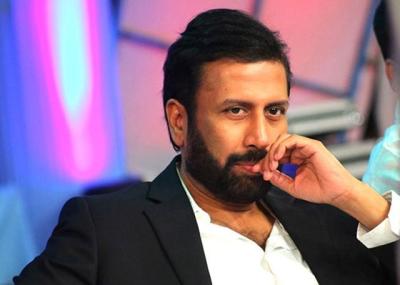 The first and last refuge of all those facing cases seems to be BJP. Everyone who has some serious case pending against him and fears a CBI or ED raid is flocking to the BJP.  Sujana Chowdary did it. TG Venkatesh did it and even CM Ramesh did it. Many more politicians who are in CBI or ED crosshairs are flocking to the BJP. If the latest buzz is any indication, then Ravi Prakash, the infamous TV baron, who is now facing cases of forgery from his MyHome Rameshwara Rao's Alanda Media, too is looking towards the BJP.
No... he is not joining the party. But, he wants to come up with a TV channel that would be pro-BJP and would promote Narendra Modi to the hilt. If our sources serve us right, then he is said to be coming up with a channel titled R Plus. This channel will have all those Ravi Prakash supporters , who have either been thrown out of his Mojo TV or TV 9. He will regroup all his supporters and form a team.
It would be interesting to see what kind of content Ravi Prakash will churn out. He is an out-and-out leftist and has worked in PDSU, which is ideologically opposed to the BJP. All through his journalistic career, he has worked against everything that the BJP stands for. If R Plus takes off, will Ravi Prakash wear a saffron scarf while anchoring TV shows? Let's wait and see what happens.