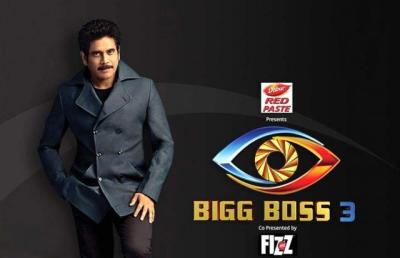 Bigg Boss Telugu is getting bigger and better with each season. But some of the fans might disagree and say, Season 2 was ambushed by Kaushal wave.
Nani also got stuck in the crossfire and ended up being trolled on the social media by the fans of the contestant.
In such case, the show makers needed either Jr. NTR to come back or a senior member to take over. They tried to change things by going for Vijay Devarakonda as a host.
But the other languages have Kamal Haasan, Mohan Lal hosting the show and that worked well for the common audience too.
The turn up has been good to see the stars as hosts and when they confronted contestants about issues they were not easily ridiculed.
Nagarjuna, Venkatesh and Chiranjeevi can bring such calm to the ruckus in the house and Bigg Boss show needed it.
Hence, they desperately pursued for Nagarjuna and he is being paid highest, that is, Rs.12 lakhs per episode, it seems. Jr. NTR could draw Rs. 10 lakhs and Nani could earn close to Rs. 8 lakhs per episode, it seems.
The makers never disclosed the figures but there are "leaks" about this. So, Nagarjuna seems to be coming up with a reputation of handling Meelo Evaru Koteeswarudu as a host very well and there will be lot of expectations and pressure on him after Season 2. Let's wait and see, how he will live up to them?!