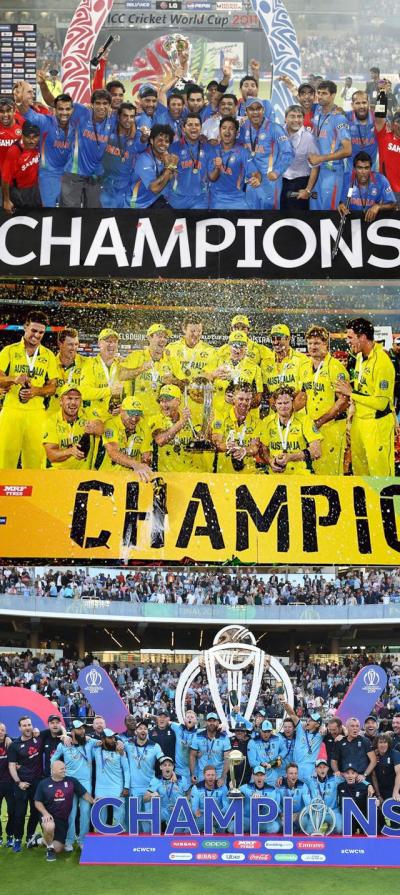 ICC ODI World Cup was played once in four years since 1975. For few decades the Host Nations failed to emerge as Champions. West Indies (1975, 1979) and India (1983) won the World Cup when England hosted it. Australia won 1987 World Cup which was jointly hosted by India and Pakistan. Pakistan were champions of 1992 World Cup jointly hosted by Australia and New Zealand. Sri Lanka created history in 1996 World Cup noted by India and Pakistan. Australia had the last laugh in 1999 World Cup played in England, 2003 World Cup in South Africa and 2007 World Cup in West Indies.
From 2011, The Host Nations kept on winning the World Cup. India listed the trophy in Mumbai (2011), Australia emerged victorious in Melbourne (2015) and England achieved World Cup glory in London (2019).
The good news is that India will be hosting the 2023 World Cup. Will that work in favour of the Men In Blue? A lot depends on who will be leading the Team, Balance Of The Side and Performance in the knockout matches. Poor Performance in the knockouts costed India World Cup in 2015 and 2019. Kohli & Co., need to focus on overcoming it.