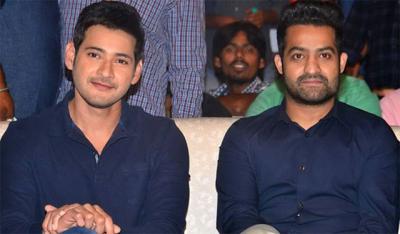 After the stupendous success of 'KGF', Namrata had a meeting with it's Director Prashant Neel to know if he have an exciting subject that suits her hubby Mahesh Babu. Even the Filmmaker responded positively to the proposal from Superstar's Camp and told he would return with a subject after the release of 'KGF 2'.
During the same period, Jr NTR expressed his willingness to work under Prashant Neel's direction. Mythri Movie Makers who had already committed to do yet another flick with Young Tiger came in touch with Prashant Neel and even offered him advance amount to finalise the combination.
Now, The suspense over the first choice of Prashant Neel among Mahesh Babu and NTR continues. He might be keen to honour the commitment given to Mythri Movie Makers upon accepting the advance.
Subject is going to decide the combination more than anything else. Why because, Both Mahesh Babu and NTR are very particular about the scripts in the recent years.