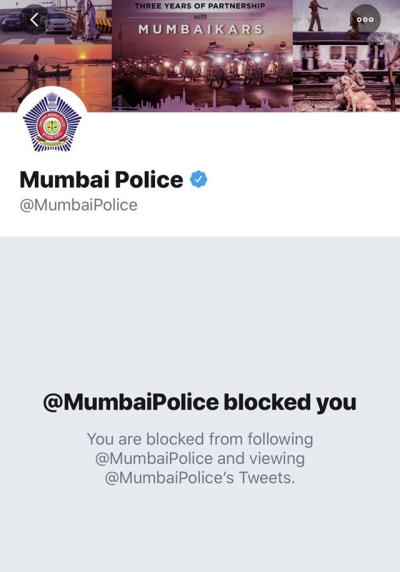 Mumbai Police blocked Payal Rohatgi on Twitter. The Actress hasn't remained mum but showed the courage to question why they had done so by tagging the Twitter handles of Maharashtra CMO and CM Devendra Fadnavis Wife Amruta Fadnavis. 'Why has Mumbai Police blocked Me? Are you BFF with drug accused jailed minority tag actor?,' she questioned.
Payal Rohatgi admits being scared to live in Hindustan as a Hindu if Police show such a biased behaviour. She claims to have finally understood why her family tells her to stop talking for Hindus.
Amruta Fadnavis opined a citizen expressing personal views (not intending to hurt religious sentiments) on social media shouldn't be blocked by public entities/organizations. She wrote, 'Request Mumbai Police to look into the issue of Payal Rohatgi'.
In response, Mumbai Police said: 'Mumbai Police always stood for all citizens alike. Payal Rohatgi's account is open for access, we never restrict any Mumbaikar. Our Technical Team is investigation any discrepancy'.