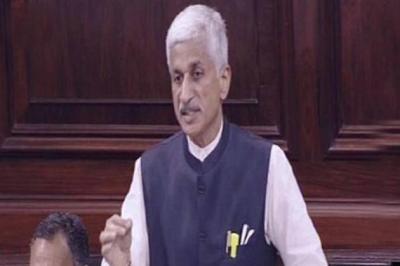 Union Health Minister Ashwini Kumar Choubey on Tuesday informed the Rajya Sabha that AIIMS in Mangalagiri will be completed by September 2020.
In response to the query raised by YCP MP Vijay Sai Reddy, The Health Minister said: 'Union Cabinet offered clearance for setting up AIIMS in Mangalagiri in October 2015. Rs 1,618 crore were sanctioned for the construction. So far, Centre had released Rs 384.54 crore. 70 percent of Out-Patient Department Block and Residential Complex were completed. 26 percent works of Hospital and Academy Complex has been finished. As the works are happening as per plan, There is no question of increase in budget'.
Ashwini Kumar Choubey made it clear Pharm.D Course isn't equivalent to MBBS. He informed Pharmacy Counsel of India ordered Universities in 2012 to recognise those who completed 6 years Pharm.D Course successfully as Doctors. He also told those who pursued Pharm.D will be identified as Pharmacy Practitioner.
Pharm.D Students will have to be on duty for 50 hours per year from 2nd year to 4th year. In the 5th year, There will be half day of ward round duty every day. Internship should be done in 300 beds hospital in the final year.