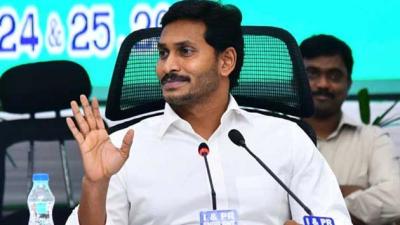 Taking a back-step isn't in the blood of YS Jaganmohan Reddy. He kept taking sensational decisions since the formation of the YCP Government. And now, Yuva Neta took yet another gutsy step. He constituted a Committee to study the fee charged by Government and Private Educational Institutions in the state. Indian Institute Of Sciences (IISC) Professor N Balakrishnan was appointed as the head of the Panel.
During the Collectors Conference at Praja Vedika, YS Jaganmohan Reddy stressed the need to bring revolutionary changes in the education system. The Government-appointed Committee will submit the report on the immediate measures to be taken within six weeks. Four Months deadline was set for submitting the final report comprising of the steps needed for the revamp of the Education System.
Apart from Balakrishnan, Hyderabad IIT Director Desai and National Institute of Education Planning former VC Jandhyala will be the members of AP Government-appointed Panel. 9 other Highly Intellectual People will work with these three members.
AP Chief Minister is determined to implement the guidelines proposed by the high-level committee for bringing a change in the education system within two years.