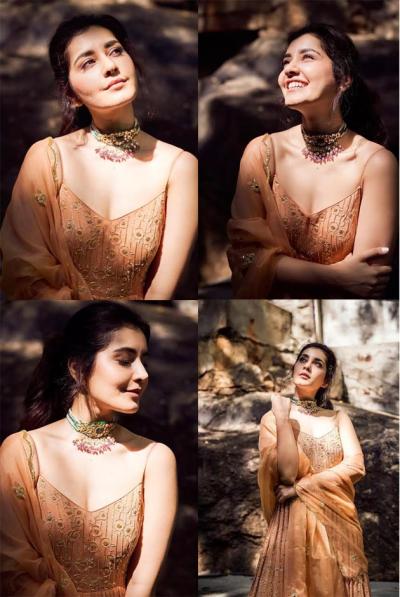 Raashi Khanna has been one of those recent beauties of Telugu Cinema, who slowly is able to reach her potential.
She has been trolled hard for her body shape but she took it all in her stride to make sure that the glamour world will also respect her.
She is clicking many pics these days and they all show a nee glow of confidence on her face and this time she wore a dress that compliments the glow too.
You can see that she said to herself that she needs to shut everyone who are just commenting on her looks and also give herself a challenge to look into the mirror and say, "Wow"!
Before the weight loss she might have said, "Wow" but now, we might be saying "Oohh Wow..!"
This is not about feeling happy because you like a certain shape society and fashion world prescribes, but being confident enough to not get bogged down by such mockery! She just melts you, doesn't she?!