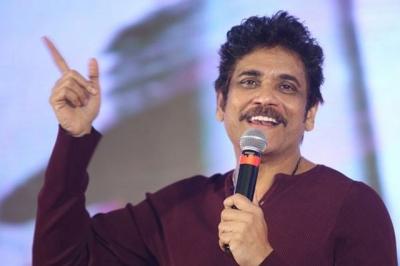 Elders keep saying 'Never Say Never' for a reason. Prominent Personalities need to be very careful with each and every comment made by them. A slip of tongue will haunt them for so long as haters will keep on reminding them about it.
In the past, Akkineni Nagarjuna reacted in this manner when his opinion was sought on Bigg Boss: 'Let's not touch that topic as I don't want to talk bad about it. I don't like the concept of Bigg Boss. Voyeuristic...watching what the other person is doing and getting the kick from it, I don't like these kind of things! It's almost like gossiping'.
And now, Nagarjuna accepted the offer to host Bigg Boss 3. Isn't that enough for getting trolled brutally on the social media? Has Nag changed his opinion on the Celebrity Reality Show or Was he doing it just for the sake of money? He need to offer an explanation about it at some point.  
'Manmadhudu 2' is the next release of Nagarjuna. First Look Teaser is entertaining. Now, People are eagerly waiting for the Trailer. This flick could be hitting the screens anytime soon.