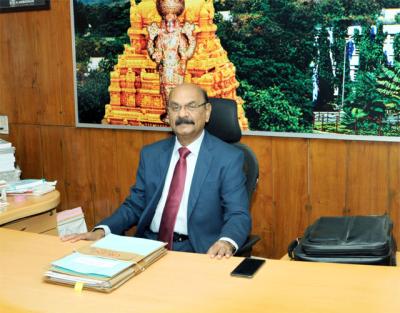 Appointment of VV Rajendra Prasad as SV University Vice Chancellor stirred a controversy. Shockingly, Rajendra Prasad hadn't even moved the application seeking VC Post yet he managed to receive the appointment. There were even allegations that he isn't even eligible for such a posting. Still, TDP Government has''t withdrawn its decision on the controversial appointment.
As there is every possibility of his appointment getting cancelled after the change of government, VV Rajendra Prasad decided to step down voluntarily. He wouldn't have resigned had if his appointment is appropriate...isn't it?
Notably, VV Rajendra Pradesh is none other than the brother of VV Lakshminarayana who is the former CBI JD and Visakha MP Candidate of Jana Sena. What will Lakshminarayana say about this controversial episode involving his brother? Before preaching the public, He might have to offer proper guidance to his Family Members while being in a position to influence people.