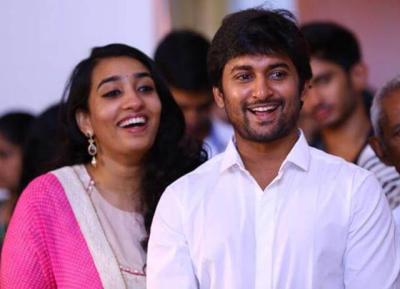 Natural Star Nani is known for being a boon to young filmmakers and new scripts. Directors like to be associated with him and he gave them ample boost too.
The actor's wife Anjana decided to take up production as well. But she identified talent within the family first.
She pushed Nani's sister to become director and became producer of her first short film, Anaganagaa Oka Nanna.
Deepti Ganta, who lives in USA, wrote and directed the film. Anjana Yelavarthy asked her to shift to India and concentrate on her creative instincts. This short film will be a big help for Deepthi to decide on that.
Nani said that this is a gift to every father on Father's Day, who think about their children and doesn't discriminate according to gender.