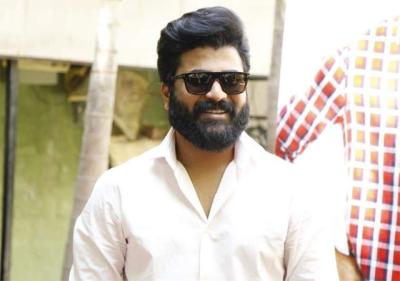 The news about Sharwanand's injury broke out in the media yesterday and since then a lot of people are praying for his speedy recovery. While taking classes for Para Gliding at Thailand, Sharwanand met with an accident and suffered injuries to shoulder and leg. Since the actor needs to undergo major surgery, he was admitted to a popular private hospital. The surgery is scheduled to take place today.
Sharwa encountered this accident while he was working for project 96, a remake of the Tamil movie. Looking at his current health condition, he certainly needs a bed rest of a minimum of 3 months for a faster recovery. Luckily, Sharwa completed his part for shoot and dubbing with regards to Sudheer Varma's Ranarangam and the makers will have to release the movie without Sharwanand in the promotions.
But, the shoot of 96 is going to get delayed for two more months as Sharwa will not be able to participate in the shoot. At the same time, all the new movies that Sharwa signed and gave his nod for will also be undergoing a delay of 3-4 months from now.
This unexpected break is not just irking Sharwa but also a lot of others associated with him on different breaks. However, nothing is in anyone's hands and all they need to pray is for Sharwa's speedy recovery.