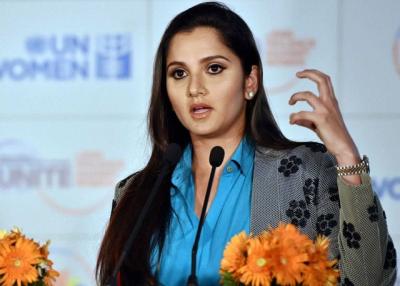 The league match between India and Pakistan is going to be the most exciting/awaited match of the ongoing ICC ODI World Cup 2019. Television Broadcasters from both the nations have been promoting the battle aggressively through mocking Ads.    
In the Pak TV Ad, An IAF Wing Commander Abhinandan Varthaman-lookalike was interviewed regarding the India-Pakistan Match. While he was leaving after the interview, The tea cup in his hands was snatched by questioning where he is taking the cup (trophy).   
In the India TV Ad, A Pakistan Fan recollects his Father's words that one should keep trying inspite of losing the match against India in ICC Tourneys. Then, An Indian Fan (Father) asks when did he say such a thing indirectly hinting India is the father of Pak which got separated after partition.     
Sania Mirza slammed the broadcasters for the marketing strategies they choose to create hype. 'Cringeworthy ads on both sides of the border. Seriously guys, you don't need to 'hype up' or market the match anymore specially with rubbish! it has ENOUGH attention already! It's only cricket for God sake, and if you think it's anymore than that then get a grip or get a life !!,' she opined.