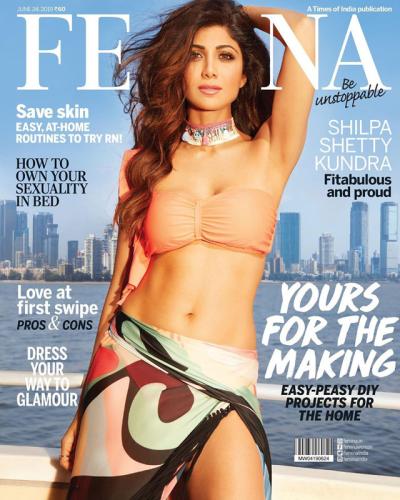 There are only few ladies and actresses, whom can be really called as ageless and angelic. How do they do that? We don't know.
Shilpa Shetty is one of them and she attributes her fit body and attractiveness to Yoga. She even released many videos about the importance of yoga too.
But it is hard to believe that just with Yoga, she is maintaining her body so flawlessly and also it won't be improbable to say, she just inherited genes that even an angel like Sridevi, didn't.
Even after crossing 40 and being a mother, this is just ridiculous amount of fitness and just look at her waistline which will cause many heroines sleepless nights.