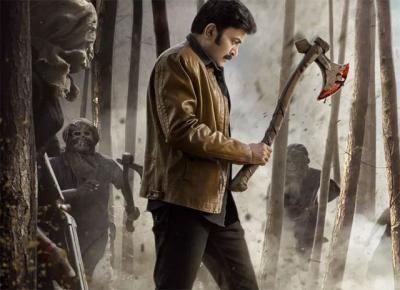 Dr. Rajasekhar announced his comeback after 15 years with a film like PSV Garuda vega. Even though it is not a big hit, it could give him some respite after so long due of failures.
He finished his Kalki another high budget movie with a different concept from 'Awe!' director Prashanth Varma.
The movie is scheduled for 28th June release and the team is highly confident about the movie being a hit.
The month of May has been highly disappointing except for Maharshi and June has no films that look highly exciting as well.
So, if Rajasekhar's film can really tap into the youth audiences as it did with teaser, it can be a major hit as till middle of July there are no considerable films to compete, with it. Let's see if Rajasekhar gets a jackpot or not?!