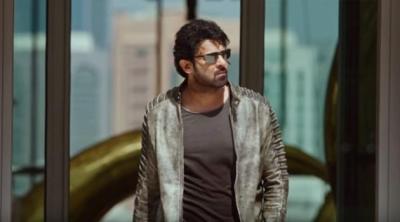 Saaho teaser is the most awaited one teaser in TFI and it could be the record holder too as the anticipation surrounding it is high.
The teaser cut is ready and Ghibran completed his work of giving music to the teaser it seems. UV officials who saw the teaser are kicked about it.
The highlights of the teaser, we got to know,
* Prabhas will be seen in two shades and it will be hard to guess who really is.
* Dubai action episode visuals and two more action episode visuals are included to give a taste of what to expect.
* Shraddha Kapoor and two more beauty Queens in the film will be seen in action.
* The teaser length will be not more than 1 min 45 seconds.
* Some twists are packed in the teaser with few jokes. It will be completely overwhelming for fans who are waiting for 2 years.
* There will be jokes too in the film and a taste of that too is given in the teaser.
* The teaser will release in Hindi, Telugu, Tamil, Malayalam at the same time on social media.
Now, do we have to say more as the countdown is approaching to the last hours, we won't spoil the fun for you.