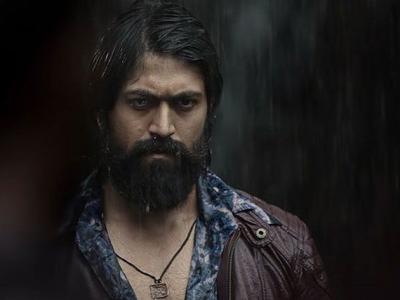 Karnataka state is drought-stricken in the areas of Mandya, Bidar, Raichur for most part of the Summer season. This is not the first time that these dry areas suffer from water scarcity.
Political parties get to power by saying that they will solve the issues of farmers and water problems in these areas everytime. Still, problems persist.
KGF actor and star, Yash is showing them and the world, how one can really tackle the issue. He established YashoMarga foundation to take care of such problems.
He and his wife, Radhika Pandit, who is also an actress, decided to establish this foundation to give back to the society, 2 - 3 years.
As part of their first works, the foundation decided to revamp the depleted canals and they built tanks around the catchment areas of different lakes that have dried out.
They stopped systematic abolishment of lakes and tanks through land encroachment by digging up new lakes in the rural areas and restoring dry lakes with water too.
This project is now providing water to the people villages in Mandya and Bidar on daily basis by carrying water tankers daily for remote areas too.
KGF actor did not just connect with people at cinema level he went beyond and hence, he looks like a person who will stay in people's hearts than just rise and fall like many others.