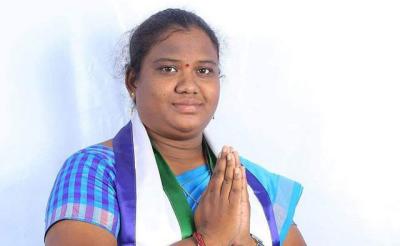 YSR Congress Leader Goddeti Madhavi (26) created history as the Youngest Leader to get elected to the Parliament. Earlier, Haryana's Dushyant Chauhan who became an MP at the age of 28 used to hold the record.
Goddeti Madhavi won from Araku Lok Sabha Constituency with a huge majority (2,24,089 votes).
2019 Election Result: Araku Parliament
Goddeti Madhavi (YCP): 5,62,190 votes; Kishore Chandradev (TDP): 3,38,101 votes; Gangula Mayya (JSP): 42,794 votes; Satyanarayana Reddy (BJP): 17,867 votes; Sruthi Devi Vyricharla (Congress): 17,730
In 2014, YCP Candidate Kothapalli Geetha secured 4,13,191 votes and won with a majority of 91,398 votes.
In 2009, Congress Candidate Kishore Chandradev secured 3,60,458 votes and won with a majority of 1,92,444 votes.