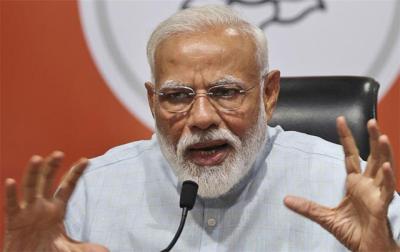 Will this be end of the road for the AIADMK, which had set the agenda in Tamil Nadu politics for more than four decades? The exit polls are predicting that the AIADMK would be routed in the Lok Sabha polls and this may also reflect in the 18 assembly bypolls that were held simultaneously.  This only means that the party would become a minority in the Assembly and DMK might stake claim to form the state government. He may take advantage of the situation and dissolve the assembly to go for early polls. With no charismatic leader left in the party to salvage its sagging fortunes, the AIADMK might as well walk into the sunset.
In the last Lok Sabha and Assembly elections, Jayalalithaa rewrote history and routed the DMK. But, this time around, the party is staring at complete decimation and uncertain future.  The exit polls are predicting that the party might win just about four MP seats.
The only ray of hope for the AIADMK is the Modi government at the Centre. The Modi Government has indicated that it is solidly behind the AIADMK and despite indications that the DMK wants to join the NDA, it has invited AIADMK to the  NDA allies meet on Tuesday evening. Modi interacted with Palanisamy and Paneerselvam during the dinner meet.