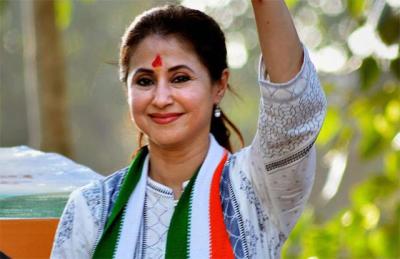 Exit Polls made the Celebrities who contested on BJP Ticket rejoice. At the same time, Those Popular Personalities testing their luck with Congress and other Opposition Parties are left disappointed.
As per Exit Polls, BJP Candidates Hema Malini (Mathura), Gautam Gambhi (East Delhi), Sunny Deol (Gurdaspur) and Ravi Kishan (Gorakhpur) will emerge victorious. While Hema Malini is a Sitting MP, Sunny Deol and Gambhir are contesting elections for the first time. Ravi Kiran had unsuccessfully contested on Congress Ticket in the past. He is now contesting on BJP Ticket and that's working for him.
On the other hand, Congress Candidates Urmila Matondkar (Mumbai North) and Shatrughan Sinha (Patna) will face defeat. Even TMC Candidate Moon Moon Sen (Asansol) could end up facing a huge setback. After BJP denied ticket, Modi's critic Shatrughan Sinha joined Congress Party. Urmila stole the limelight with hard-hitting comments on Modi during the campaigning. Moon Moon Sen might face defeat for contesting on TMC Ticket in West Bengal where BJP emerged as an alternative.