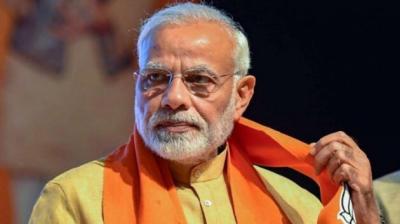 Just one more day is left for 2019 Election Results. Counting of votes would begin at 8 am on Thursday. Clear picture of Polling Trends will be arriving by 11 am. Official declaration of results could begin only by 10 pm due to counting of VVPAT Slips.
11 Exit Polls released until now favoured National Democratic Alliance. They predicted 290 to 380 MP Seats for Narendra Modi-led NDA. Not even a single Exit Poll offered a prediction that NDA will face defeat.
Narendra Modi gets complete credit if NDA obtains magic figure without the support of any regional parties. He will also create history as the only one who could match Indira Gandhi who brought her party to power single-handedly twice only because of her charisma.  
Opposition Parties failed to withstand the strategic and aggressive campaigning of Narendra Modi. If NDA wins 300 seats, Modi not only creates history but also emerges as even more powerful leader.