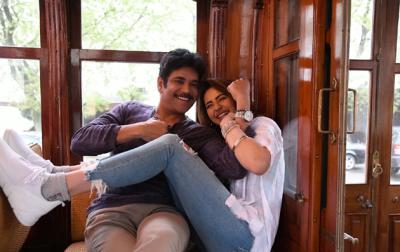 From inception, Manmadudu-2 looked like a project that is doomed to fail. No offence to young filmmaker like Rahul Ravindra but Nagarjuna and Rakul Preet chemistry is not setting screen on fire.
Even if it is a story of 40 years old guy falling for 25 something girl, the chemistry needs to be top notch for the love story to work.
Nag might pass off with his looks but Rakul acted with Naga Chaitanya just 2 years ago and people can't just forget the fact and accept this new couple.
VV Vinayak could just make a more issue centric film for Chiranjeevi and Kajal pairing to not look too odd. But Manmadhudu-2 seems to be a fun family film and lead pait chemistry will be deemed important for it to work on the whole.
Comedy or characters could work in the film for us to over look all of it but the promotional material is not giving strong positive vibes. Let's wait for release of the film and hope it isn't as bad as images hint it could be.