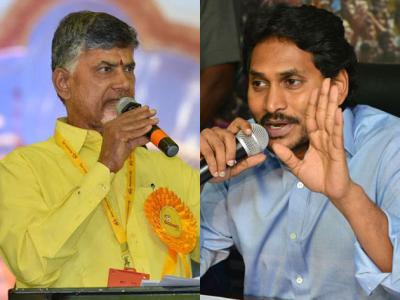 CSDS-Lokniti Exit Poll predicted 40 to 42 percent vote share for NDA, 28 to 30 percent vote share for UPA and 18 to 20 percent for Others.
When it comes to AP, Vote Share of YCP could be 43 percent. TDP, on the other hand, might get only 38 percent.
There is a clear division among the pulse of people in North India and South India. While North Indians wish to see Modi as PM for the next 5 years, Most South Indians didn't favour either BJP or Modi.
In 2014, A difference of 1.95 percent vote share created a gap of 35 MLA Seats between TDP (102) and YCP (67). Imagine, What impact 5 percent difference in 2019 could do.
Most Exit Polls predicted 18 to 21 MP Seats for YCP and 4 to 7 MP Seats for TDP. If the Exit Polls come true, Jagan will be forming the government comfortably by winning more than 90 seats.