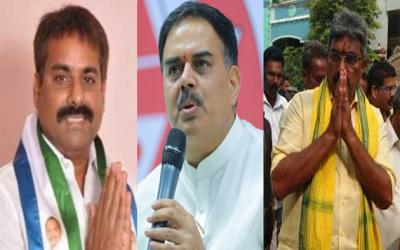 Tenali, known to be Andhra Paris, is one of the crucial constituencies in Andhra Pradesh. This time, There is a triangular fight between TDP, YCP and Jana Sena in this constituency.
TDP fielded Sitting MLA Alapati Rajendra Prasad once again in Tenali. YCP preferred Annabathuni Siva Kumar for this segment. Jana Sena opted for Nadendla Manohar who is continuing as No.2 in the party. Even in 2014 Elections, These Three Leaders contested from Tenali but Nadendla Manohar was a Congress Candidate at that time.
Eligible Voters increased from 2.39 lakh in 2014 to 2.62 in 2019. Which means, There are about 23,881 new voters.
In 2019 Elections, Polling Percentage in Tenali dropped by 2.2 percent. Compared to Male Voters, 4,744 more Women Voters exercised their right to vote.
There is a tough competition between all the three major parties in Tenali. It's not gonna be easy to tell who will have the last laugh..!