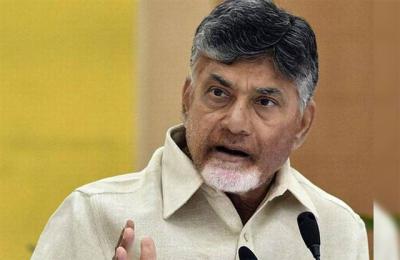 Poor Chandrababu.... Suddenly, he seem to have gone out of currency. No one now wants to meet him. The DMK, Trinamool, Samajwadi Party and Bahujan Samaj Party – the four parties that will still have some relevance because of their fight against BJP's Modi – no longer have any use for him. So, all these parties have now cold-shouldered his proposals for an anti-BJP group.
These four parties are now looking for a space as challengers to Modi. All these parties have assembly elections within a year of two. They need to gear up to protect their respective turfs. So, their focus would be on their respective states and not so much on national politics. They would very much want to retain their space in their respective areas of influence. So, they would rather try to rope in YSRCP, which will have considerable number of seats than the TDP, which will have a single digit number, for an anti-BJP formation in the Lok Sabha.
Stalin's refusal to attend the meeting of anti-BJP parties on May 22 or Mayawati and Akhilesh's lack of interest in a Congress-led anti-BJP front have almost sealed the fate of Chandrababu's national ambition. Now, for the coming five years, he has to focus on his state and fight a young and formidable Jagan Mohan Reddy.