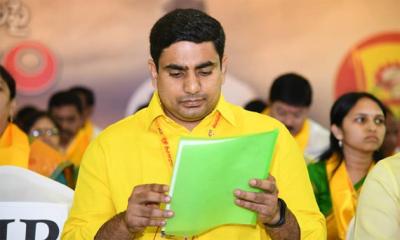 Aaraa Polls Strategy Pvt Ltd has got a good track record when it comes to Poll Predictions. This Agency headed by a Senior Journalist predicted accurate results during GHMC Elections in which TRS won 99 out of 150 divisions. Never did the prediction went wrong since it's inception in 2008.
According to Aaraa Polls Strategy Pvt Ltd, TDP got benefitted with bifurcation and Pawan Kalyan in 2014. It even predicted the victory of TRS in 2018 Telangana Assembly Polls.
For 2019 Polls, Ara Polls Strategy predicted YCP victory in AP and TRS wave in Telangana.
This Survey Agency expressed doubts over the winning chances of Nara Lokesh in Mangalagiri. It pointed out that Caste Equations, Naidu's rule and Lokesh's image will be crucial in this high-profile constituency.
Nara Lokesh preferred Mangalagiri for his electoral debut as he wishes to establish himself as a able leader. By winning here, TDP wishes to maintain its grip on the capital region irrespective of whether it retains power or not. Will Chinna Babu accomplish the mission successfully or Would it be a self goal?