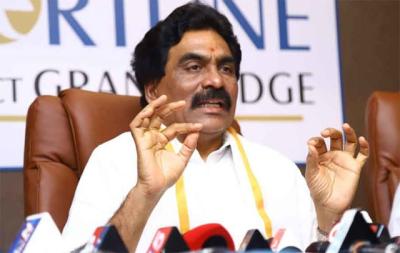 The kind of reputation Lagadapati Rajagopal enjoys as Andhra Octopus has worried even Telangana CM KCR when he predicted the victory of Mahakutami in Telangana during 2018 Assembly Polls. TRS Supremo, who remained confident until then, hadn't only alerted Intelligence but also cross-checked the internal survey results. He even passed strict orders to TRS Leaders and Workers for attaining best possible result with affective poll management.
In the end, Prediction offered by Lagadapati was proven wrong. Ever since then, People began doubting the credibility of his surveys.
For 2019 Polls, Lagadapati came up with a prediction that TDP would win 100 out if 175 Seats and Hung Parliament is going to be formed. When the reporters questioned what if his prediction goes wrong again, Lagadapati replied: 'I am not saying that My Survey will be 100 percent right. It's up to the people to decide whether they should believe it or not. I am saying what I believe based on the detailed survey conducted by our Team. If our prediction goes wrong, There will be no use even if I conduct another survey why because nobody would trust Me'.  
Which means, Lagadapati Rajagopal who took Political Sanyas after bifurcation might opt for Survey Sanyas post May 23rd if his prediction goes wrong.