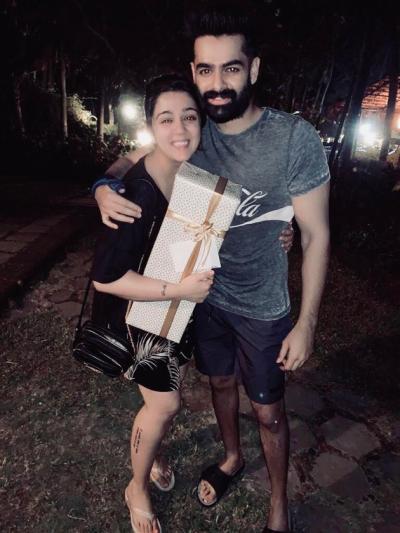 Hero Ram Pothineni and Charmee Kaur bonded well during the making of 'iSmart Shankar'. The Energetic Star has done everything possible to make Charmee feel special on her birthday.
Ram came up with a special message for Charmee - 'Happy Birthday!! Boss Lady!!! A Boss Lady Doesn't Count Her AGE..She Only Counts Her Years Of Experience'.
Apart from such a lovely message, Ram presented a gift which is something Charmee have been wanting from quite sometime. He even carried it all the way to the outdoor shoot of 'iSmart Shankar'.
Whiskey Bottle is the first thing that came to the mind of most people, especially males, upon watching the gift. For now, Only Ram and Charmee knows what it is all about. Until then, Let's not jump into any conclusion.