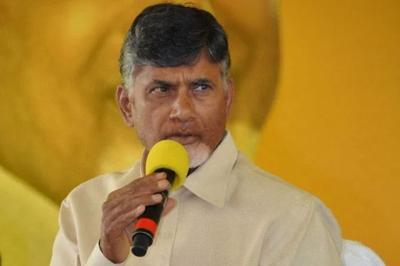 He may have lambasted the BJP for the last year-and-a-half. He may have launched a massive agitation against the BJP at the centre. He used every word in the lexicon and every trick in the trade to oppose the BJP. But, is Chandrababu Naidu again looking towards the BJP? Is he trying to get closer to the BJP again?
The indications are – Yes, he is trying to get closer to the BJP again. He had tried to shift the blame of his failures on the BJP in general and especially on Modi. But, now he appears to be veering again towards the BJP. He is said to have told his ministers that his opposition was towards Modi and not the BJP.  ''We have got nothing against the BJP. Our problem is with only Modi,'' he is said to have commented.
Chandrababu seems to have realised that the NDA is going to form the government again. Though the Congress would improve slightly, it would still not have enough numbers on the board to form the Government. Hence, Chandrababu does not want to be away from the power and wants to get pally with the BJP again.
Such shameless U Turns are de rigour for Chandrababu. He can call names one day and cosy up the next day. So, do not be surprised if Chandrababu stands by the side of Modi again after May23.
Sources said that Chandrababu told his partymen that he has no problem with any other leader except Modi. ''we have no problems with Nitin Gadkari,'' he told his associates. Taking cue from Chandrababu Naidu, his cabal has already begun spreading stories that Nitin Gadkari has already called him up and sought his support in his quest for Prime Minister's post.