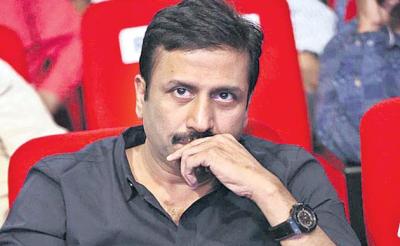 The man who was the lord of all he purveyed and the man who behaved has if he was the judge, jury, accuser and the executioner, has now fallen on bad times. He is now on the run from the long arm of the law. He now badly needs saviours. Yes!! We are talking of a guy called Ravi Prakash, who once headed TV9. Today, he needs the help of the TDP and Chandrababu Naidu. But, both the party and its boss are not able to do much for him.
It is a well-known fact that the TV 9 played the role of virtual TDP mouth piece and hounded its opponents with its highly partisan and biased stories. The YSRCP has time and again raised this point and YS Jagan has gone up to the extent of virtually boycotting the channel. He has named TV9 as a channel with pathological hatred for him. Ravi Prakash too had literally hounded Jagan.
But, today the tables have turned and Ravi Prakash is now hounded. The cases booked against him attract penal provisions and he could even be jailed. His attempts to secure an anticipatory bail have failed. The courts did not take up his petitions on a priority basis. If sources are to be believed, an arrest warrant too could be released against him. And the TDP is in a very helpless position and is unable to save its protege. As of now, the party has bigger things to worry about. It is more worried about the election results and is grappling with questions like what if it loses power. All these have pushed Ravi Prakash into glorious isolation.