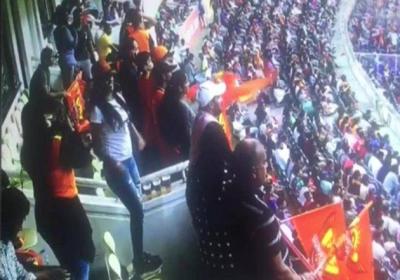 Telugu TV Actress Prashanthi and Five Others were accused of creating nuisance during the IPL Match between Sunrisers Hyderabad and Kolkata Knight Riders at Uppal Stadium on Sunday.
Santosh Upadhyay filed a police complaint against Srikanth Reddy, Suresh, Venugopal, Prashanthi, Poornima and Priya for allegedly misbehaving with him under the influence of alcohol. He accused them of not allowing him to watch the IPL Match, hurling abuses and issuing threats.
Based on the CCTV Footage, A case was booked against the 6 people under sections 341, 188 and 506 of the Indian Penal Code (IPC).
Uppal Management assured strict measures to prevent people from behaving inappropriately in the stadium.