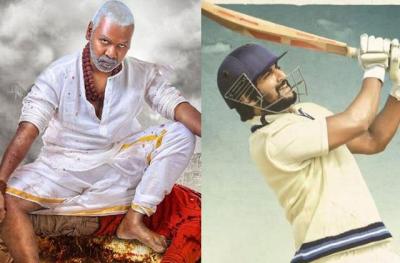 Two movies 'Jersey' and 'Kanchana 3' hit the screens on April 19th. As Nani's 'Jersey' is a sports drama and Raghava Lawrence's 'Kanchana 3' is a horror comedy, everyone thought that both can collect well.
But, 'Kanchana 3' is showing some dominance when compared to 'Jersey'. Even in the urban areas, 'Kanchana 3' has been receiving decent collections. It seems like the success of 'Kanchana' series is helping 'Kanchana 3'. The horror comedy has not shown upper hand in rural areas like Ceded but also recorded high collections than 'Jersey' in urban areas like Vizag, Hyderabad etc. However, both 'Jersey' and 'Kanchana 3' has made 40 to 50% recovery by the first weekend.
On the other hand, 'Avengers: End Game' is gearing up for a great release. We can guess that 'Kanchana 3' can still make decent collections at C centers. Also, promotions will still help 'Jersey'.