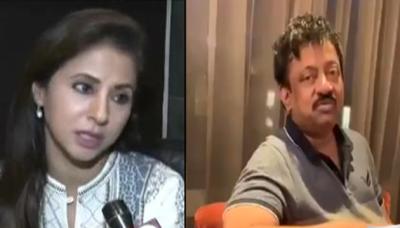 Urmila Matondkar is contesting on Congress Ticket from Mumbai North Lok Sabha Constituency. She claims to have chosen Congress believing its the party which can take the country forward.
When quizzed why she hates BJP, The Actress replied: 'Achhe Din hasn't arrived yet. I haven't found it anywhere...If you have witnessed it, let me know about it'.
Urmila doesn't mind saying BJP failed to deliver all the big promises it has made during 2014 Elections. Why she thinks Rahul Gandhi is a PM Material? 'Inspite of losing his Grandmother and Father in the terrorist attack, Rahul Gandhi hasn't sought votes making use of those tragedies. He went to the grassroots level to know the issues of the common man. Rahul never said he have answers for every problem. All he has shown is commitment to address the issues,' says the Glam Diva.
Asked about the row over conversion to Islam, Urmila told nobody have the right to ask any such question as it's a personal choice. She, however, clarified: 'I respect all the religions. I am a Hindu, I had never converted to any religion'.
Quizzed if she have the support of RGV for her political entry, Urmila replied: 'I have no idea'.
Urmila told she is focussing on politics right now and have no time for acting assignments.