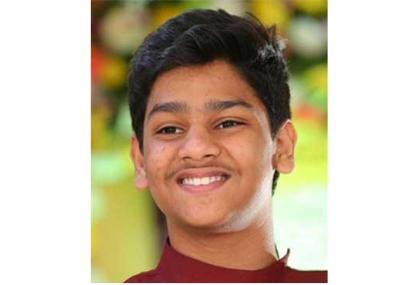 Rajya Sabha MP CM Ramesh's Nephew Dharmaram committed suicide after failing in a subject in Intermediate.
Dharmaram was a 2nd Year student of Narayana Junior College. He obtained only 18 marks in the Mathematics Examination. Depressed with the result, The Teenager jumped from the 7th Floor Apartment in Srinagar Colony on Hyderabad. He was rushed to the hospital immediately on Thursday night. The Youngster breathed his last while undergoing treatment in the Yashoda hospital Yesterday. Mortal Remains were handed over to the Family Members after conducting post-mortem at Gandhi Hospital.
As per media reports, Dharmaram is a clever student and he obtained 90-plus mark in Mathematics in the First Year of Intermediate.  
Errors in the Results announced by Telangana Inter Board led to suicides of few students already. Parents of the Students who failed staged protest in front of the Inter Board Office on Saturday. Inter Board Secretary Ashok questioned how could the Inter Board be held responsible for the suicides of students.
Protestors breathed fire with the manner in which Inter Board Secretary responded. '50,000 Students failed in Mathematics alone. How is it possible? A Student who didn't even attend the examination was passed. Why should Students pay the price for the errors of Inter Board?,' questioned the Parents.