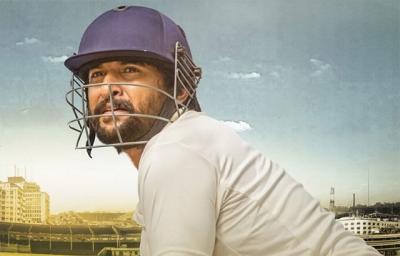 'Jersey' had a good start at the Box Office. A share of Rs 6.8 crore and gross of Rs 11.2 crore for a Sports Drama is an achievement. Theatrical Rights were sold out for Rs 27 crore. There is every possibility of achieving break-even in the first week itself. Trade estimates 'Jersey' collects not less than Rs 40 crore by the end of full run.
Positive Reviews and Fantastic Word-of-Mouth guarantees long run for 'Jersey'. Day 2 and Day 3 Revenue could be on par with Day 1 because of the tremendous positive buzz everywhere.
Films like 'Jersey' are made very rarely. In addition, The Holiday Season comes in handy. These factors could work in favour of the Nani & Shraddha Srinath-starrer. Don't be surprised if Director Gowtam Tinnanuri obtains the dates of a Star Hero for his next project.
Jersey Day 1 Collections (Share):
Nizam: Rs 1.93 crore 
Ceded: Rs 40 lakh
Uttar Andhra: Rs 54 lakh
Guntur: Rs 41 lakh
Krishna: Rs 34 lakh
East: Rs 36 lakh
West: Rs 30 lakh
Nellore: Rs 17 lakh
Jersey AP & Nizam Day 1 Collections: Rs 4.45 crore
Jersey Worldwide Day 1 Collections: Rs 6.8 crore (includes USA: Rs 1.45 crore, Karnataka: Rs 55 lakh, ROI & ROW: Rs 35 lakh)